Medical Center "ON Clinic Kyiv"
Our advantages

14 years in Ukraine, 34 years in the world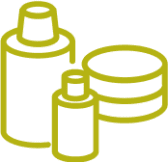 Unique medicines and equipment

Payment in installments 0%, cashless payments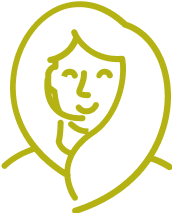 24-hour patient support
Comprehensive treatment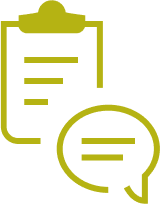 11 133 calls for all time
Departments
Address: Kyiv, 46/2, Moskovskaya str.
We accept: Mon - Fri: 7:00 - 20:00, Sat: 8:00 - 18:00, Sun: 9:00 - 15:00
Medical Center "ON Clinic Kyiv" is part of the International corporation "On Clinic International" where you can get an accurate diagnosis of diseases and get effective treatment. Our doctors will find the cause of your ailment, select modern therapy, and help restore health without relapse. Here you can go through the examination without queues, take tests in Kyiv, consult with narrow-profile doctors: proctologists and gynecologists. If necessary, a consultation of doctors working in the network of medical centers "ON Clinic" can be convened. Each patient is given the opportunity to continue the course of treatment prescribed by the attending physician in any city where the network medical centers are located.
The medical center has a diagnostics department where you can undergo ultrasonography in Kyiv (Pechersk district). Quick and accurate diagnostics is carried out using certified equipment of foreign manufacturers. A patient receives the examination results within 1-2 days thus speeding up the diagnosing and the beginning of effective therapy.
Proctologist services in Kyiv – it is absolutely non-invasive treatment of such delicate problems as hemorrhoids and anal fissures. Proctology department deals with the following problems:
condylomata;
anal fringes;
polyps;
perianal itch;
anococcygeal pain syndrome.
The medical center also has women's health clinic in Kiev (Pechersk) where it is possible to undergo the comprehensive gynecological examination. The doctors deal with the following diseases Doctors receive patients with the following problems:
yeast infection (vaginal candidiasis);
cervical erosion;
colpitis;
endometreosis;
ovarian dysfunction;
and other abnormalities of women's genitalia.
Another available service is a gastroenterologist consultation. A gastroenterologist treats a wide range of diseases of the gastrointestinal tract. Make an appointment if you have digestive problems, abdominal pain. Endoscopic research methods allow you to examine the mucous membrane of the esophagus and stomach, obtain accurate data on the state of the digestive tract and choose the optimal treatment regimen.
If you need a private dermatologist in Kyiv, the center "ON Clinic Kyiv" performs diagnostics and treatment of a wide range of skin conditions, including effective hormone-free therapy of psoriasis. The doctor controls all stages of treatment – from diagnosing to complete recovery of continuity of skin covering.
If you need a doctor in Pechersk district, make an appointment for a consultation at the medical center "ON Clinic Kyiv". A full-time online appointment or via contact phone is available.