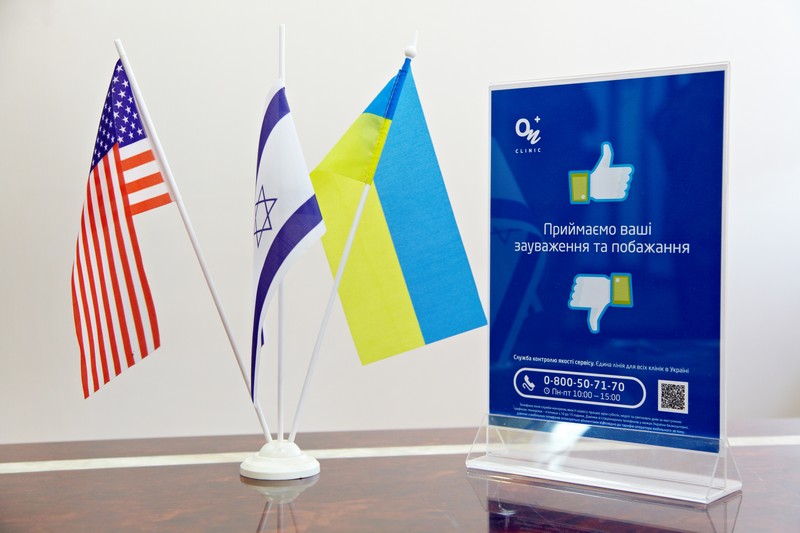 Dear Customer, in order to leave offers, comments, suggestions, questions at the medical center in your city, please, use the telephone of ON Clinic Service Quality Control of Medical Centers Network in Ukraine. The single phone number for all hospitals in Ukraine – 0-800-50-71-70* – is for collection and processing of information on the work of medical centers in Ukraine. All information received in the line of Service Quality Control Department is transmitted to the central office.
Line 0-800-50-71-70 * works only on weekdays from 10:00 to 17:00 (Mon-Fri), a break from 13:00 to 14:00**
Solving problems, taking measures to address the claims and compliance with service quality standards are controlled by the control office of ON Clinic Medical Centers Network in Ukraine.
Applications that require further consideration and action are considered within 5 working days. If more time is needed, the applicant is informed about it by phone or by e-mail.
Telephone line of the Service Quality Control Department ** of ON Clinic Medical Centers Network in Ukraine is working except public holidays and weekends during the following hours: Mon-Fri from 10:00 to 17:00. Break from 13:00 to 14:00.
In order we process your request quickly and efficiently, please, inform a specialist of the Quality Control Service about the following:
which of our clinics you turned to and in which city;
Your full name (data specified by you during registration of a patient card);
department (proctology, urology, gynecology, dermatology, gastroenterology, ultrasound, etc.);
patient card number (on the business card);
phone for feedback;
a comment.
You can also use the feedback form on our website. In this case, the expert quality control service will contact you to clarify details of the treatment during the working day, or the next business day if the application is received after 15:00 or on weekends.
Your opinion and impression is important to us!
* Calls from all fixed line phones within Ukraine are free. Calls from mobile phones are charged according to mobile operator tariffs.
** Please, draw your attention to the fact that this feedback form is not intended for medical advice and making an appointment. To ask a question or make an appointment, go to the clinic feedback page in your city.
We appreciate your feedback.