Pediatric department in Kharkov
(m. Pushkinskaya)
Our advantages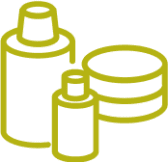 Unique medicines and equipment
Comprehensive treatment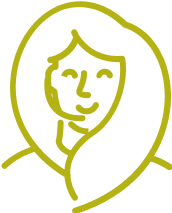 24-hour patient support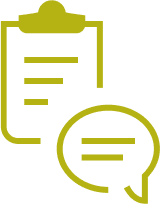 7 218 calls for all time
Specializations
Address: Kharkiv, Yaroslava Mudrogo st., 30a
We accept: Monday – Saturday: 9:00 – 18:00, Sunday 9:00 – 17:00
All representatives
Subscribe to our Telegram channel to receive the latest news from the children's department.
The child's immune system is formed up to 15 years, so children get sick more often and more severely than adults. Children's health is the main concern of parents and doctors in the children's department of the medical center "ON Clinic Kharkov Pushkinskaya".
Treatment of a child in "ON Clinic Kharkov Pushkinskaya"
To monitor the development of the child's body, timely detection and prevention of diseases, children need scheduled examinations of doctors. Up to 1 year, you need to visit a pediatrician every month and 1-2 times a year of highly specialized doctors. After 12 months and up to 18 years old, if there are no complaints, it is enough to come for scheduled examinations of the pediatrician and undergo booster vaccination according to the immunizations schedule.
If children have complaints of poor health or the symptoms of illness, you need an unscheduled visit to the doctor. It is necessary to make for a consultation with a pediatrician if:
high temperature;
cough, runny nose, ear pain;
a child is sluggish, refuses to eat;
frequent headache, heart rate goes astray, pressure rises or falls;
problems with the gastrointestinal tract (nausea, frequent constipation, diarrhea, abdominal pain);
rashes on the skin;
deterioration of vision, hearing, smell;
the child is injured;
foreign objects, etc., have entered the body.
Doctors and nurses at the pediatric department will be able to find an approach to each child and provide qualified assistance. The doctor examines a child to determine the disease and prescribes treatment. If additional examination is necessary, you can do laboratory tests (blood, feces, urine tests, etc.) and diagnostic procedures (ultrasound, endoscopy, EEG) at the pediatric department.
How to make an appointment with a pediatrician in Kharkov?
You can make an appointment with a pediatrician in Kharkov through the website or by phone. The Pediatric Department works seven days a week, so you can get a doctor's consultation on any day of the week.
The center has created a favorable and comfortable atmosphere for patients. If necessary, you can use the mother and child room. While waiting for the results of the tests or while the parents are talking with the doctor, the children can play with educational toys and a drawing board in the special play space.
Visits are only by appointment at a time convenient for visitors.
If you need a consultation by a pediatrician, do not postpone a visit to the children's department of "ON Clinic Kharkov Pushkinskaya", since a timely visit to the medical center will help to diagnose the disease quickly and restore the child's health.
License of MoHU АГ №598393 of 19.04.2017